What Are Mouths For? Board Book
A Lift-the-Flap Board Book
Practical, fun tool for parents raising toddlers. Encourages obedience motivated by God's love and grace.
Part of the Training Young Hearts series.
Fun lift-the-flap board book that motivates small children to use their mouths in a Christ-like way.
This helpful and engaging training tool will help parents to teach their kids that God didn't make their mouths for behaviours like biting or lying, but for positive actions like giving kisses, chewing, singing, asking for forgiveness and telling the truth.
Not only will children be encouraged to follow Jesus' example, but they'll also be reassured that he loves us no matter what we do. He can forgive us when we fail and help us to change.
This book is part of a series called Training Young Hearts that addresses the attitudes of the heart that underpin behaviour and explains how the gospel of grace enables us to change.
Parents, teachers, and other loved ones can refer back to these resources when specific behaviours need both to be corrected and to be connected to forgiveness, grace and growth.
Free extras
Specification
| | |
| --- | --- |
| Age range: | 1 - 4 |
| Contributors | Abbey Wedgeworth, Emma Randall |
| ISBN | 9781784988968 |
| Format | Board book |
| First published | September 2023 |
| Dimensions | 165mm x 165mm x 20mm |
| Language | English |
| Pages | 9 |
| Publisher | The Good Book Company |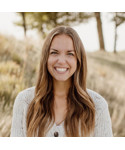 Laura Wifler
Cofounder, Risen Motherhood
Endorsement written for What Are Hands For? Board Book
I am incredibly excited about these new books from Abbey Wedgeworth. Engaging, helpful, and full of truth, these books are sure to become a favorite in your home!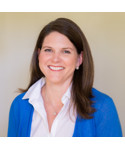 Melissa B Kruger
Women's Ministry Coordinator, Uptown Church; author, The Envy of Eve
Endorsement written for What Are Hands For? Board Book
One of the most important ways we can train young children is to teach them what is right as well as teach them what is wrong. In the Training Young Hearts series Abbey Wedgeworth faithfully shows children how to live while also telling them the good news of God's grace. These board books are such an engaging (and fun!) way to teach big truths to young hearts.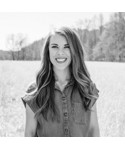 Hunter Beless
Founder and Host, Journeywomen podcast
Endorsement written for What Are Hands For? Board Book
The Training Young Hearts board books will help parents encourage positive behavior through one of the most effective methods of learning—play! These engaging books will not only instruct kids but parents too, by equipping both with training refrains based in biblical truths. Abbey has provided us with an incredible tool to help us clearly and intentionally communicate with our kiddos in a way that points to them to Jesus.
"Teaching Littles to Be Like Jesus!"
Earlier this summer, Abbey Wedgeworth released the first two titles in the series Training Young Hearts. Both books are "Lift the flap" board books written with ages 0-4 in mind.

Both books focus on a different body part, sharing biblical truths about them and how we can honor God through our actions. But most of all, Wedgeworth incorporates gospel truths that remind little ones of the grace and hope we have in Jesus!
"Love these books!"
These books are an amazing tool for teaching young children what our hands and mouths are for! I love that they teach the good purposes that God made our hands and mouths for, how we should and shouldn't use them and how Jesus used his hands and mouth to serve and obey God the Father! The books have flaps throughout which keep little hands busy and little hearts engaged with the story. My 4 year old and 1 year old have both asked for these books on repeat since we received them. At the end of the books we read about how God helps us say no to sin and forgives us when we do the wrong thing. One of the fun things about toddlers is that they want to read the same books over and over so these truths will really become written on their hearts. I have also found myself using them as training refrains when one of the kids has an issue with using their hands or mouths with kindness and when I ask "what are your hands for?" they know exactly what I'm talking about.
"Speaking Truth in Love"
How can you teach your kids that God means for us to use our mouths for good? What Are Mouths For? is a lift-the-flap board book that motivates small children to use their mouths in a Christ-like way.

Written by Abbey Wedgeworth, this book helped reinforce what we were teaching our children at home. For instance, lying is a sin in our home, and we love to sing to God.


Speaking Truth in Love

The colorful illustrations by Emma Randall caught my kids attention, and they loved the lift-the-flap format of the book. Prayer is also emphasized, especially with how we can ask Christ for forgiveness.

I enjoyed reading this book with my children. My son knows some of the sentences of this book by memory! I pray that they will learn to speak the truth in love.


I received a media copy of What Are Mouths For? Board Book and this is my honest review.
"Great for young minds"
My girls and I love this book. I love that it's simple and it talks about why God made our mouths, even what God did not make our mouths to do. For children just starting school, I think this is so helpful as they can potentially be put in situations where they may be tempted to say the wrong thing. I think this book also helps encourages little hearts to be a light in the darkness. And of course I love love love that Jesus in included in this book.
"Simple Text. Simple Illustrations. Powerful Message!"
As a mom of two toddlers, this book could not come at a better time. My girls are both book lovers, and we are focused on training our kids to love God and love people. I was thrilled to share both of these Training Young Hearts books with them.

The simple text is clear and constructive and the gospel is presented! This book is a great way to rehearse the truth of the gospel and the purpose of our bodies to glorify God.

It's hard to find books that are rooted in truth. The focus is not only on OUR actions but CHRIST'S. Towards the end, it introduces kids to forgiveness and repentance. Oh, to teach our children the good news!!!
"Excellent for Toddlers"
I looked at this book for the first time with my granddaughter. She just turned one year old. She really enjoyed looking at the pictures and opening and closing the flaps.

All of the pictures are really well done. The children's animated faces help keep a child's interest.

The message of the book is clear. Mouths are for saying kind things and praising God and Jesus is our perfect example. I like how Abbey teaches that we can use our mouth to ask for forgiveness when we use our mouth the wrong way.

I highly recommend this book for any family with toddlers, and it also would be great in any church nursery.
"excellent resource"
We are going to use this book in our weekly playgroup for the kids' story time. Each half-term we follow a different theme teaching a simple truth and this half term it is "God made me". We are looking forward to more books in this series for us to use... e.g. hoping to see books on feet? eyes? ears? :) Thank you!
"Highly recommend!"
Highly recommend these sweet books. I appreciate the way the books show the right way to use mouths and also demonstrate repentance and reliance on the Spirit.
"We love it!"
We purchased this book (and "What Are Hands For?") for my very physical 1.5 year old who has started biting. We love that this helps give us language to use to redirect him, and then ALSO (and more importantly) teaches him how Jesus had a mouth that He used well. And WE can use our mouths to ask for forgiveness.

Practically, we love the representation throughout the illustrations and the sturdy, interactive flaps!

My four year old, who also loves the book says, "It teaches us good things"
"Lovely Book Teaching Big Truths"
This is a delightful short book for toddlers that teaches some really big truths about God and what he has done for us, as well as how we can respond. It features accessible language and has drawings and moving parts to keep interest levels high! This is a great gift for a young child (or their family) to start thinking about some truths about God together. No age is too young!